COVID-19 Resource
Session 2: Situational Briefing & Crisis Communication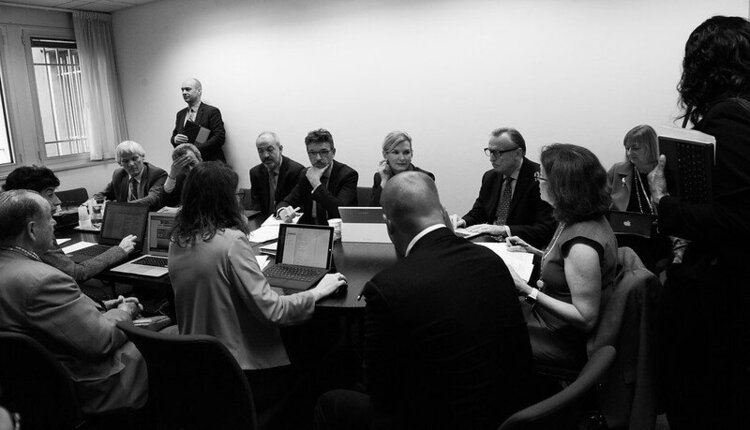 Last Updated

Topic
COVID-19 Resources
Location
Global

Overview
"You, as mayors, more than anybody else, can influence people to avoid getting or transmitting COVID-19." – President Bill Clinton
Resources in this collection
In the second session, Josh Sharfstein, Vice Dean for Public Health Practice and Community Engagement at Johns Hopkins Bloomberg School of Public Health, provided critical public health information. Jorrit de Jong, Faculty Director of the Bloomberg Harvard City Leadership Initiative, and Senior Lecturer in Public Policy and Management at Harvard Kennedy School, moderated the discussion on crisis communication and preventing the spread of the virus with Dutch Leonard, the George F. Baker, Jr. Professor of Public Management at Harvard Kennedy School, and Eliot I. Snider and Family Professor of Business Administration at Harvard Business School, Juliette Kayyem, the Belfer Senior Lecturer in International Security at Harvard Kennedy School, and Tom Frieden, former director of CDC and president and CEO of Resolve to Save Lives. President Bill Clinton shared inspiration in his opening remarks to mayors.
Key Takeaways
Why this crisis is different:
1. Uncertainty: We are dealing with a virus that is incompletely understood and continually evolving with unpredictable results. In response, we are taking unprecedented actions with unclear consequences.
2. Ubiquity: The global scale of this pandemic and the fact that we live in an interconnected and interdependent world means that ripple effects will continue to impact cities everywhere, even if or when the public health aspects are under control.
3. Open-endedness: We will not know to a moral certainty when adults can safely go back to the office and children back to school. From a public-health point of view, the pandemic doesn't end until we have an effective vaccine that can be widely administered—perhaps 18 months or more.
4. Pressure: To contain the spread and the impact of the virus, leaders are making enormously consequential social and economic decisions. Pressure from those suffering economic losses will increase. You will be asked to predict the future, announce when things can go back to normal, or lift restrictions—even when that would put more lives at risk.
5. Judgment calls: It is too late to prevent tragedy entirely; our goal is to manage it within the limits of scientific progress and public tolerance. There will be many judgment calls to make. The challenge is to discover, innovate, and learn our way forward into an unknown future.
6. Community: The encompassing and protracted nature of this crisis will reveal the strengths and weaknesses of the formal and informal systems and structures in your city and test the character of the community you lead.