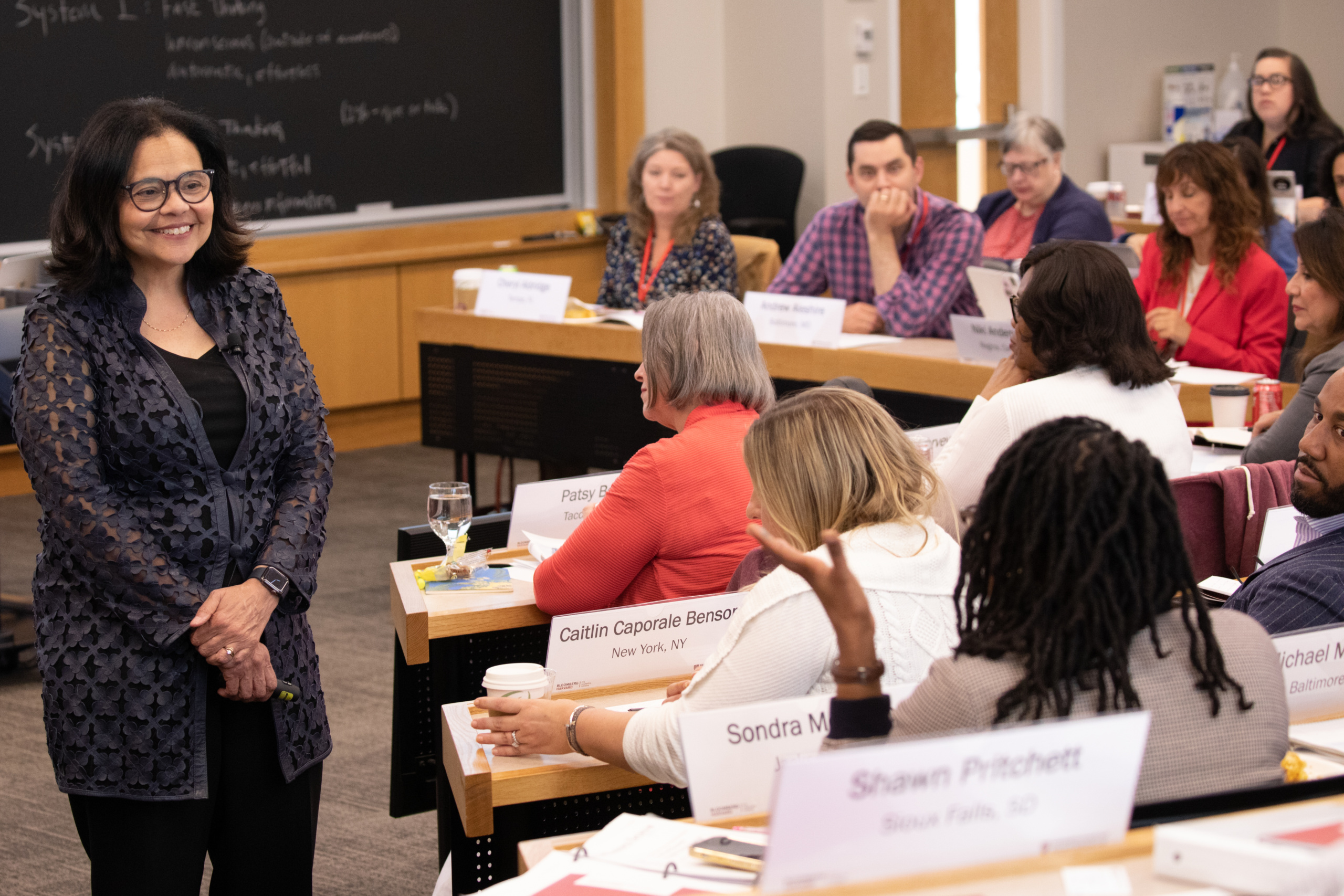 Leading City Procurement Reform
Driving procurement innovation and efficiency for the forward-looking city
Leaders with responsibility for procurement are key to creating a more innovative and responsive City Hall. Leading City Procurement Reform equips leaders with the tools, knowledge, and networks needed to help lead their city's efforts to innovate, adapt, and drive ever-improving impact as well as help them tackle a procurement priority of their city.
Leaders learn from real world cases, state of the art research, and most importantly, from one another. They form a cohort of peers leading the way on city procurement reform and making procurement more innovative, efficient, results-driven, and equitable.
Most cities spend 25-50% of their budgets on goods and services obtained through procurement, and how a city operates procurement has a major impact on residents' lives. Procurement reform can have a wide-ranging impact when senior city leaders collaborate across city silos, make progress in the face of competing priorities, and build the high-performing teams needed to lead change.
Select alumni cities of the yearlong program for mayors are invited to apply for this program. Kimberlyn Leary and Jeffrey Liebman serve as the program's Faculty Co-Chairs.
It was great to meet and work with other procurement teams across the US and Canada and learn that we all share similar challenges, and also to learn from others who have overcome some of the challenges we face in our own city. Patsy Best, Finance, Procurement and Payables Division Manager


Tacoma, Washington
---
100%
of surveyed senior leaders in 2022 and 2023 found the program to be extremely useful (86%) or very useful (14%).
---