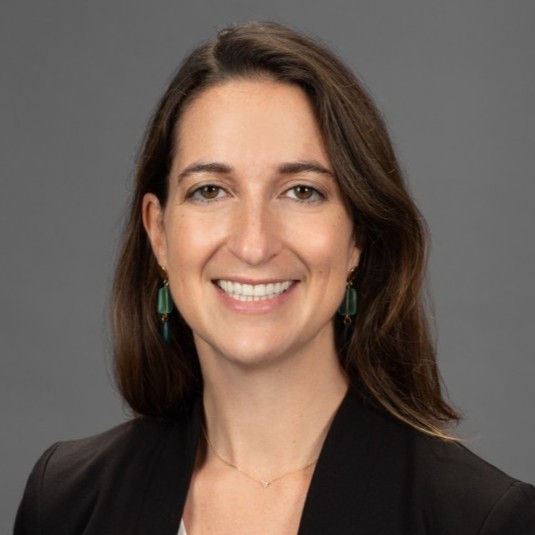 Monica Giannone
Director of the Negotiation and Conflict Resolution Collaboratory at the Center for Public Leadership, Harvard Kennedy School
Monica Giannone is the Director of the Negotiation and Conflict Resolution Collaboratory at the Center for Public Leadership at Harvard Kennedy School. Giannone is an Instructor at Harvard Kennedy School where she teaches in Executive Education programs and co-teaches degree program courses on negotiation. Giannone is also an Adjunct Lecturer in the Management Division at Babson College and teaches negotiation in the MBA program.
The Negotiation and Conflict Resolution Collaboratory's work on negotiation, conflict management, alternative dispute resolution, and intersectional leadership seeks to expand the way the HKS community and the broader field studies leadership and negotiation. Giannone's current areas of work focus on international climate negotiations, overcoming partisan divide in U.S. legislatures, negotiation in cities and local government, value-based conflict, situations of low-power, and gender and negotiation.
Giannone has worked with foundations, non-profits, government institutions, and companies in the public and private sectors to deliver customized trainings on interest-based negotiation focusing on two-party negotiation, multi-party negotiation, team based/internal-external negotiation, influence and persuasion, and situations of low-power and/or status differences. Clients include European, Burmese, Israeli, Palestinian and other international diplomats and political leaders, U.S. Congress, U.S. military, multinational foundations, and private sector companies in the manufacturing, consulting, and tech industries.
Giannone has a Master's in Public Policy (MPP) from Harvard Kennedy School and a Bachelor of Arts (BA) in Political Science and Religion from Wake Forest University, where she graduated Phi Beta Kappa.